The Chancellor Carlo Montemagno Excellence Scholarship
Main Content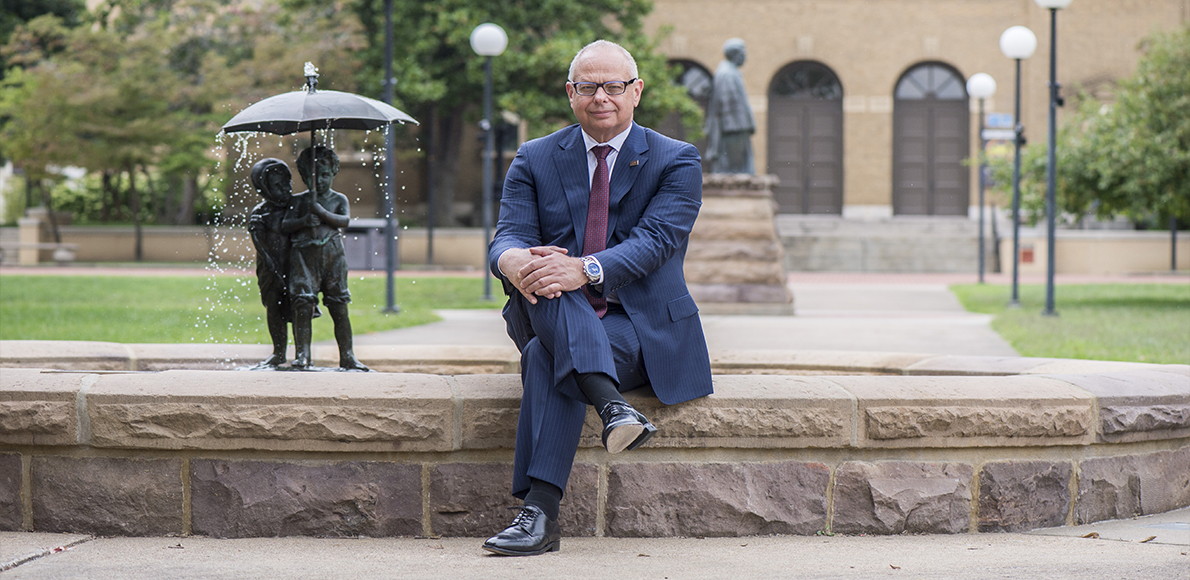 Email: siuf@foundation.siu.edu
Phone: 618/453-4900
Fax: 618/453-2262
Address:

Southern Illinois University Foundation
1235 Douglas Drive
Mail Code 6805
Carbondale, IL 62901
SIU has established an endowed scholarship in honor of Chancellor Carlo D. Montemagno. This endowment allows the scholarship to be awarded in perpetuity.
Dr. Carlo Montemagno was a visionary with over three decades of experience in shepherding complex organizations both inside and outside academia. He supported the vision that the fields of science technology and medicine should not define the universe of collaborative engagement and believed that societal and artistic advancement played a central role in establishing a culture of inquiry that defines a great research university.
Dr. Montemagno joined SIU as its 20th chancellor in August 2017. He created a roadmap to secure the university's future; earned the respect and commitment of faculty staff students alumni and community members; and was an unwavering proponent of the university's mission. 
An internationally recognized expert in nanotechnology and bioengineering, Dr. Montemagno was awarded the Feynman Prize for Experimental Work in Nanotechnology in 2003 for his work in the "Integration of Biological Molecular Motors with Silicon Devices." He was also the winner of the 2012 Bill & Melinda Gates Grand Challenges Explorations. His research programs resulted in at least 45 patents.