Saluki Alumni Plaza
Main Content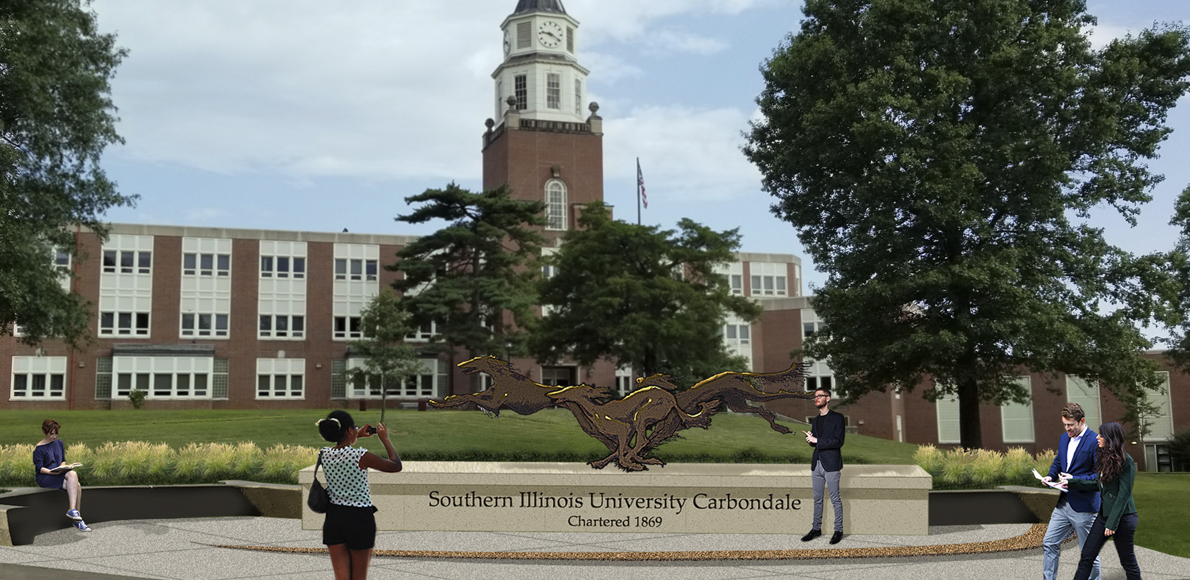 Director of Development:  Matt McCoy

Email: matthewm@foundation.siu.edu

Phone: 618/453-6096

Fax: 618/453-2262

Office: Kaplan Hall, Room 219

Address: 

Southern Illinois University Foundation
1235 Douglas Drive
Mail Code 6805
Carbondale, IL 62901
In honor of Southern Illinois University's 150th anniversary, the SIU Alumni Association's board of directors has laid the groundwork for a new structure on campus and launched a fundraising campaign to complete it.
Saluki Alumni Plaza will be a new focal point for students and alumni on the Carbondale campus once completed. Located between Pulliam and Woody halls, the plaza will center on sculptures of three Saluki dogs.
"The statues represent past, present, and future students, and it's going to be a great meetup place on campus," says Larry Mieldezis '86, immediate past president of the Association board and member of the committee that created the concept for Saluki Alumni Plaza. "I can imagine prospective students thinking about coming to SIU wanting to snap selfies in front of them, and alumni visiting campus will definitely want to check out the spot."
The Association's board already contributed a portion of the $320,000 needed for the plaza project earlier this year. The Association, in conjunction with the SIU Foundation, has now launched a fundraising campaign for the remainder.
"This is a prime opportunity for alumni to put their stamp on something physical on the campus," Mieldezis says. "The plaza can be a symbol of the success many graduates of SIU have experienced because of the education they received here, and it's something future students will be able to enjoy for the next 150 years of this university."