Business
Main Content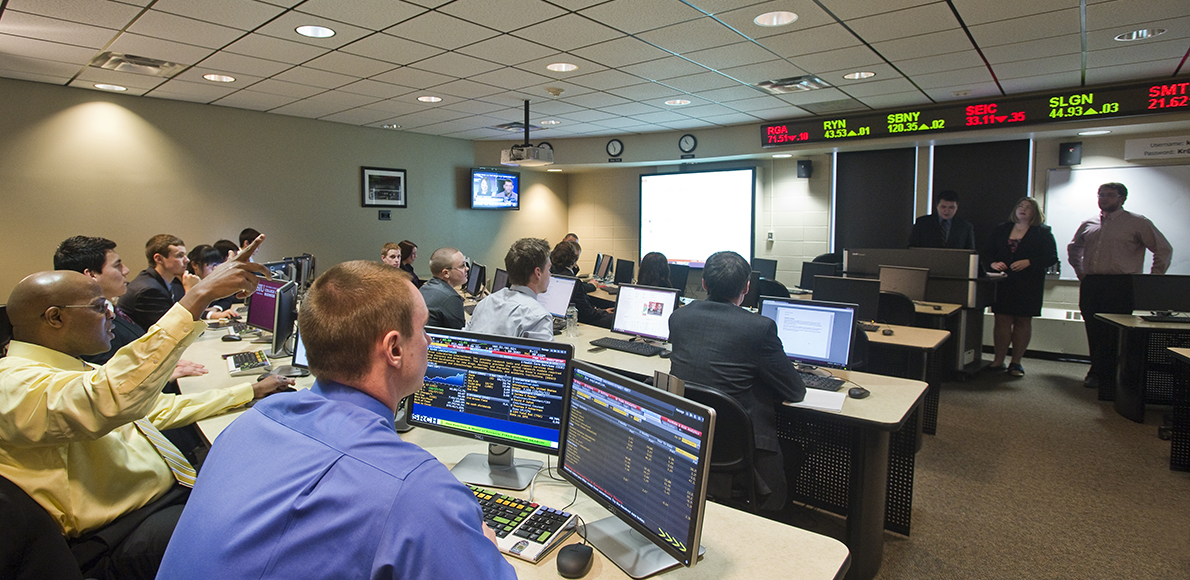 BUSINESS
Development Officer

: Stephanie Parton

Phone: 618/453-5117

Fax: 618/453-4911

Office:  

Kaplan Hall, Room 220

Address: 

Southern Illinois University Foundation


1235 Douglas Drive
Mail Code 6805
Carbondale, IL 62901

Website:  business.siu.edu
What is the No. 1 priority for the College of Business? Our top priority is to offer a superior learning experience for students at every academic level. We provide students with opportunities to learn, network and grow – personally and professionally – from the moment they enroll in one of our programs.
The world of commerce is changing more rapidly than ever before, and the practices and methods of doing business are constantly being reinvented. Faculty members are committed to staying on the cutting edge of innovative and technological advances and to understanding the impact of those changes on our global economy.
Private donors and corporate partners, even those who never set foot on SIU's campus, know that they can bring their ideas, visions and passions to improve the lives of everyone affiliated with SIU Carbondale. Your private support makes a difference.  
Some examples of donors and corporate partners making an impact include:
The Burnell D. Kraft Trading Floor utilizes the latest technology to provide real-time simulation of commodities and financial trading.
Students participate in the Saluki Student Investment Fund – established by Omar and Carol Winters – a management group that manages a $1 million portfolio funded by the SIU Foundation.
Our Management Department's "Green Server Project" gives students hands-on experience establishing integrated telecommunications links that simulate a supply chain network. It's accomplished while saving enough electricity to operate about 45 homes.
Furthermore, students garner a superior experience through close interaction with world-class faculty, supportive advisors and career services staff who offer support throughout their college experience.  They receive resources necessary to excel in the dynamic, rapidly evolving business world in which they will learn, work and live.  The College's continuing objective is to inspire a new generation of business leaders through emphasis on integrity, innovation, and our enduring entrepreneurial spirit.  Graduates are leaders in their communities, as well as in their boardrooms.
Others are noticing our impact.  The College is ranked among the top 100 public business college nationwide by U.S. News and World Report, and is accredited by the Association to Advance Collegiate Schools of Business International.  It also received high marks from students surveyed by The Princeton Review, noting the school's "affordability" and the "happy students and smart classrooms."
Your support is needed to keep us moving forward.  We aspire to continuing offering opportunities for faculty and students to change the World around them.  You can help make this happen.