Fermentation Science Institute
Main Content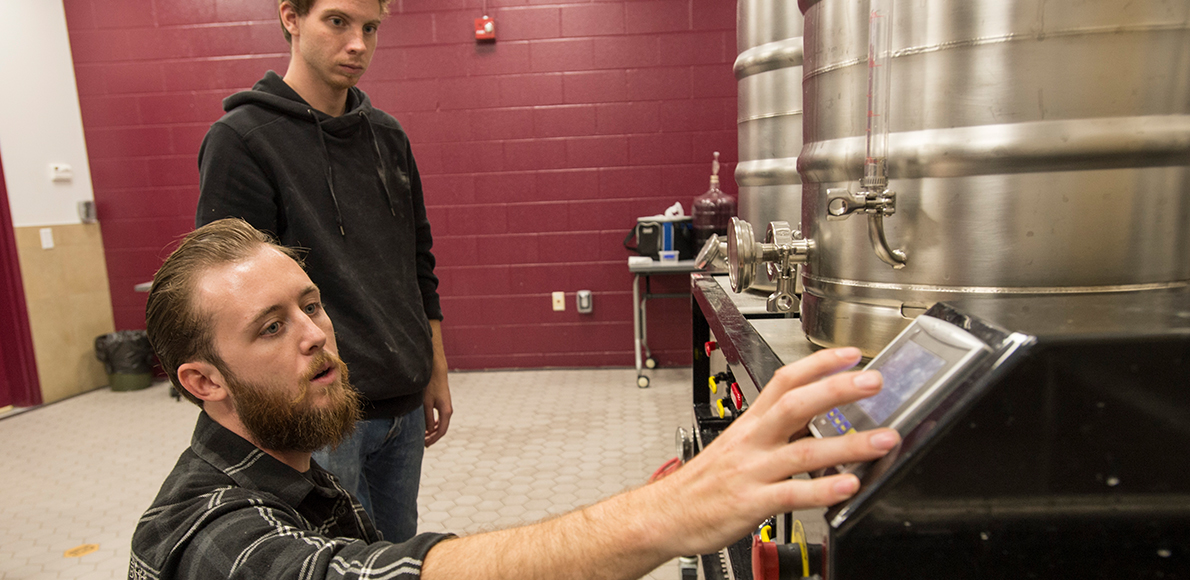 FERMENTATION SCIENCE INSTITUTE
Chief Executive Officer: Rae Goldsmith

Email: raeg@foundation.siu.edu

Phone: 618/453-7174

Fax: 618/453-2262

Office: Colyer Hall, Room 101B

Address: 

Southern Illinois University Foundation


1235 Douglas Drive
Mail Code 6805
Carbondale, IL 62901

Website:  fermentation.siu.edu
The mission of the SIU Fermentation Science Institute is to support the students and faculty of SIU to advance knowledge in the associated areas of fermentation science and to transfer this knowledge through our educational programs, research activities and outreach to fermentation related industries in our region and beyond.  As part of one of the most rapidly growing sectors of the economy, the Institute contributes to the industry by training students in our 4-year BS degree program in Fermentation Science, which is nationally recognized as one of 6 programs in North America recognized by the Master Brewers Association of the Americas.  The Institute also operates a testing facility that is one of only two academic laboratories certified by the federal government for the analysis of beer, wine and spirits.  Our infrastructure also supports research by students, faculty and industry partners in various areas of fermentation ranging from sensory science to yeast genetics and pharmaceutical production.
Gifts to the SIU Fermentation Science Institute support our general activities, such as enabling student and faculty research and travel, enhanced facilities for student training and outreach and to enhance the national impact of our initiatives.
FUNDS TO SUPPORT
---
If the area or fund you wish to support is not listed, click the button below to proceed to the giving form.