SIU Sustainability
Main Content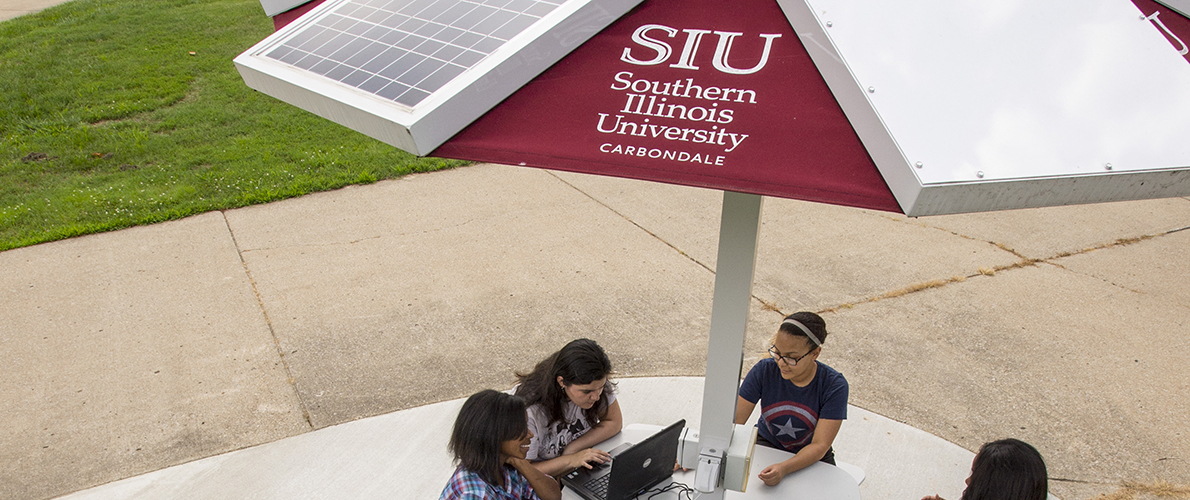 Email: siuf@foundation.siu.edu
Phone: 618/453-4900
Fax: 618/453-2262
Address:

Southern Illinois University Foundation
1235 Douglas Drive
Mail Code 6805
Carbondale, IL 62901
SIU has a long history of sustainability-related initiatives, going back to the days when R. Buckminster Fuller was a faculty member at the university. We were the first university in Illinois to sign the Talloires Declaration and we are proud of our sustainability-related achievements, including:
Our student-initiated green fee has supported the allocation of over $2 million dollars toward campus sustainability initiatives. However, we know there is much more work to be done. Through the generous support of our alumni and donors, SIU Sustainability hopes to continue to move our campus forward from a sustainability perspective. We appreciate any and all contributions to help support our students, our campus, and our community.
Donations made here will support our Sustainability Activities Fund. This is a general fund to support the activities and promotions of the Sustainability Office. However, donations can be ear-marked for any of the following.
Student Sustainability Travel Award - A fund to support sending students to sustainability-related conferences. More information can be found here.
Recycling Program – A fund to support SIU's recycling program and promotion. We have a plan in place to modernize our recycling process, including updated bins and signage. More information about the recycling program can be found here.
Sustainability Fellowships - A fund to support our Sustainability Fellows program. Though currently an unpaid internship program, generous support from donors would provide a financial support for the work of these student leaders. More information about the existing program can be found here.