School of Medicine
Main Content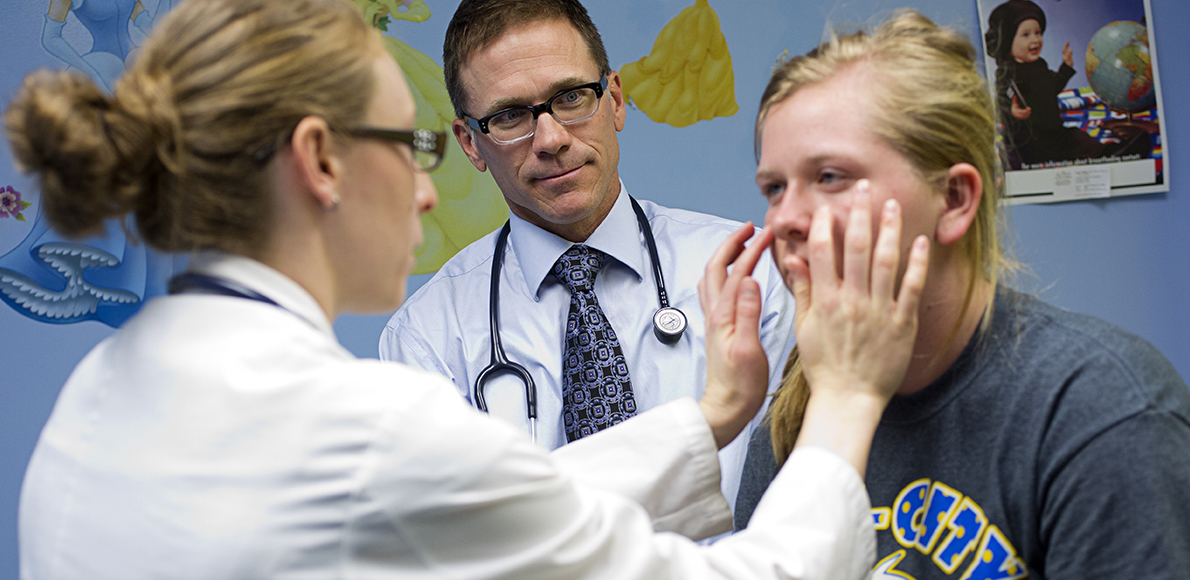 MEDICINE
Executive Director of Development: Hal Smith

Email: hals@foundation.siu.edu

Phone: 217/545-6447

Fax: 217/545-1913

Office: School of Medicine

Address: 

SIU School of Medicine
409 W. Calhoun Ave.


P.O. Box 19666


Springfield, IL 62794

College Website: siumed.edu
The SIU School of Medicine establishes connections and has a wide impact. Its mission is to assist people of central and southern Illinois in meeting their health care needs through education, patient care, research and service to the community. Based in Springfield and Carbondale, the school works closely with affiliated community hospitals in Carbondale, Decatur, Quincy and Springfield.
A key player in the development of a regional academic medical center, the School of Medicine has also become an international leader in medical education. The physician faculty provides tertiary medical care, including a full-range of services in several dozen specialty clinics.
The school's research covers a wide range of basic and clinical sciences. The Simmons Cancer Institute and the Springfield Combined Laboratory Facility enable the school to conduct more research that will benefit the region.
The SIU School of Medicine has established funds that provide you with an opportunity to have significant impact. You can support programs for children dealing with serious illnesses, provide funds for cancer research conducted at the Simmons Cancer Institute, contribute to scholarship opportunities to assist students who dream of attending medical school, or foster development of other student-related initiatives.
No matter which fund you choose to support, your gift will have a wide impact on many individuals connected with SIU Carbondale.